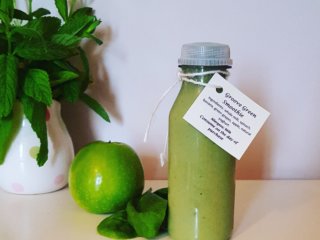 Groovy Green Smoothie
Delicious fruity smoothie and great way to get your little ones to eat spinach!
TIME:
SERVES:
Ingredients
1 banana, sliced
150g green grapes
1 apple peeled, cored and chopped
50g fresh spinach leaves
200g (small pot) natural yoghurt
2 tbsp whole milk
Method
Put all ingredients into a blender or food processor. 

Cover and blend until smooth.