Our Story
The Mead Farm is run by husband and wife Lawrence and Izabela Hembrow with their two young children William and Abigail. 
They are very family orientated and instil their strong family values across their farming venture, building on six generations of experience they know a thing or two about the Good Life. The family strongly believes in the value and importance of good quality food, leading them to develop this new enterprise Mead Farm Foods. Which allows them to share these beliefs with their neighbours across the region.
Mead Farm Foods started trading in September 2016. Our dairy pasteurises and bottles fresh milk and double cream as well as making butter from the milk produced on the Farm.  We also source free range eggs and traditionally cured bacon from local farmers. Mead Farm Foods deliveries all its range of fresh produce three times a week early in the morning ready for a perfect breakfast.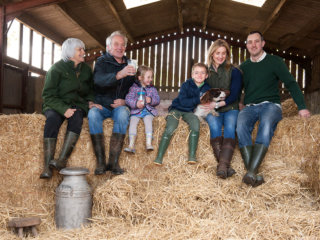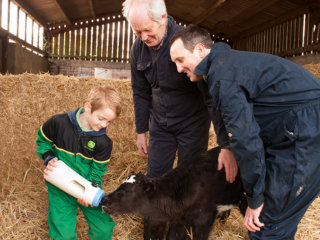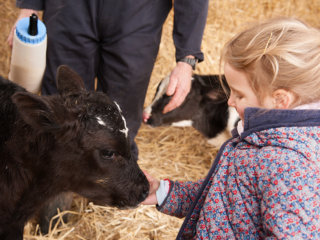 Our Farm
The Mead Farm is based on the Gwent Levels in Redwick near Caldicot, Monmouthshire.  
On our farm we look after 200 dairy cows producing around 5000 litres of lovely fresh milk every day.  Our cows graze fresh grass throughout the summer and in the winter stay in the sand bedded cubicle sheds.  We have lots of baby calves born, usually from August till Christmas time.